How to include countdown timers in Gmail
Log in to your Gmail account, compose a new email or reply, and click where you want your timer to appear.
Click the "Insert Photos" icon.
Click "Web Address (URL)" tab.
Сopy only this part of the paste code

Enter the URL of your email timer image. Wait until the photo uploads to Gmail. This could take a few seconds or several minutes, depending on the size of the photo and your connection speed.
Click "Insert" to embed the image in the email.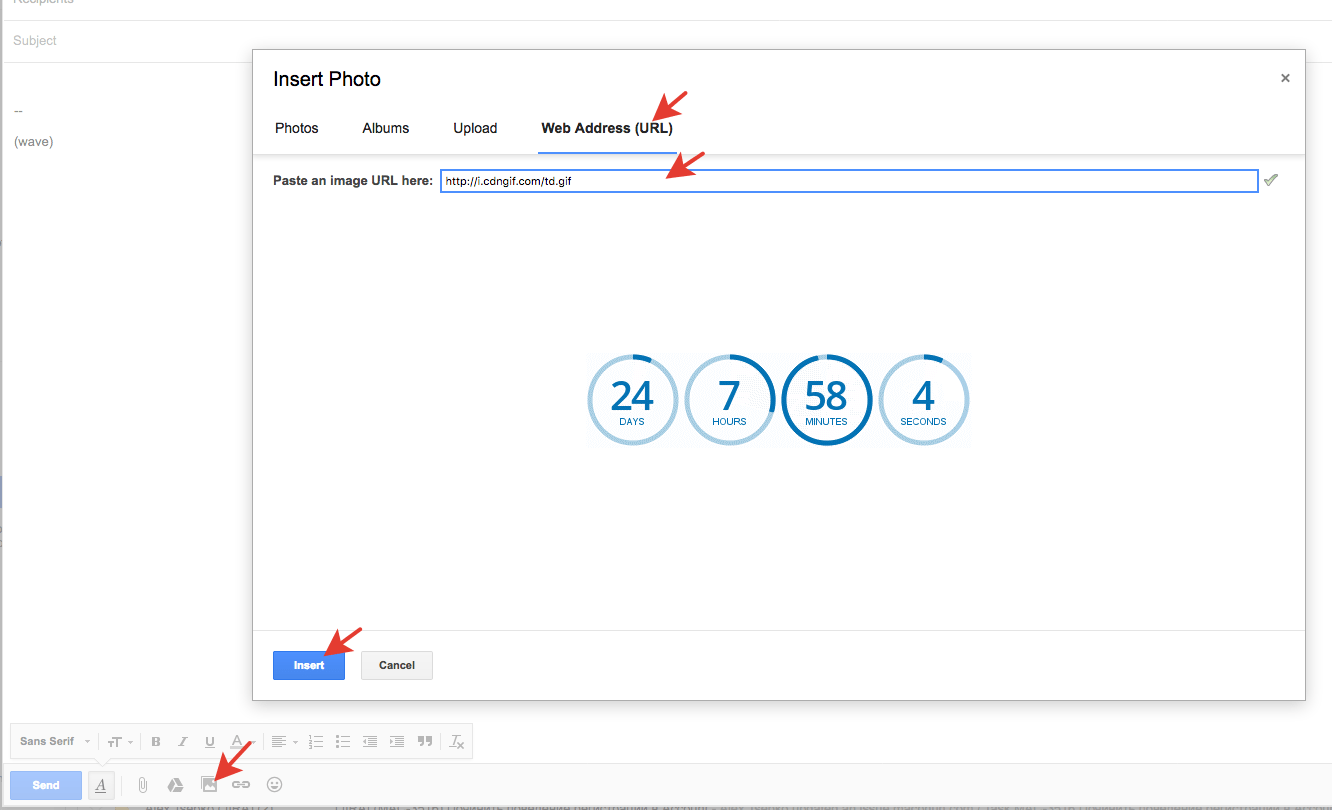 Click the image and select "Small," "Best Fit," or "Original Size" to change the size of the embed image.